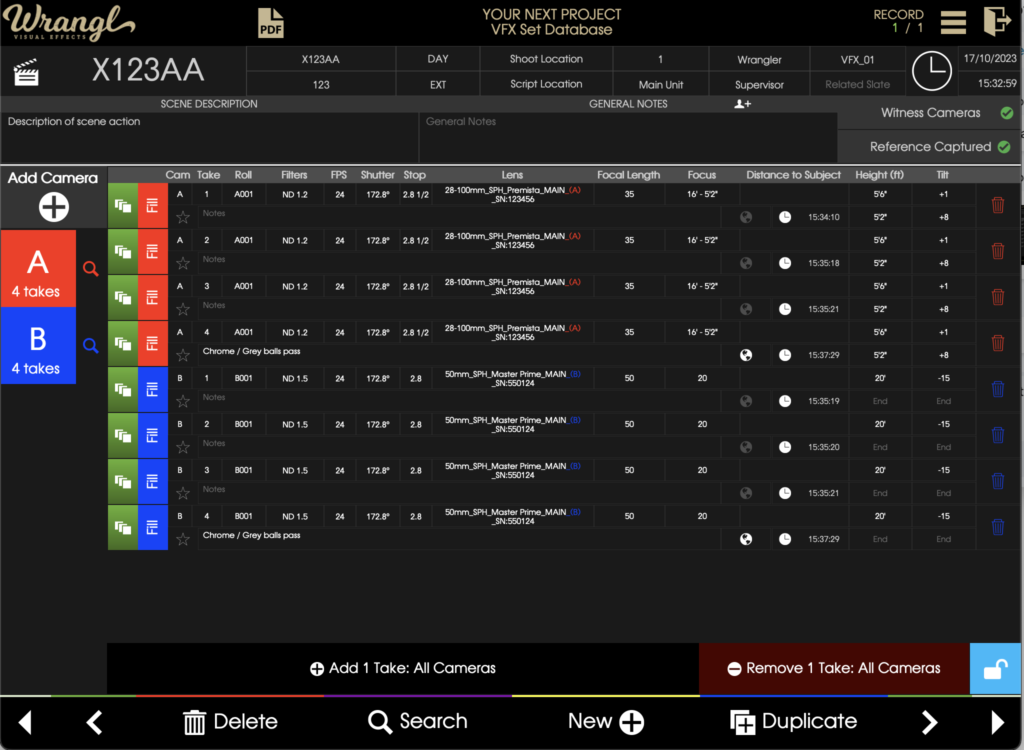 Filemaker Shoot Database
We've built a FileMaker database customised for VFX workflows: with ergonomic spec for on-set usage to help streamline note-taking and allow data wranglers to focus their valuable time onset on doing what's important, not just taking tedious notes on a spreadsheet.
Not on-set? Automated daily exports, shoot reports, and camera sheets make it easy to maintain a quick at-a-glance overview without trawling through pages of detailed notes.
-
We provide a FileMaker Pro file solution that runs on the FileMaker system. To use the mobile version (best suited to on-set usage) you need a device running iOS such as an iPhone or iPad. In order to run this on a desktop computer you need a FileMaker Pro license. All data is your own with zero access from our end, maintaining full security and confidentiality throughout the process.
Drop us a line...
See something you like? Get in touch here.